ISO 45001:2018
The Benbow Group's Occupational Health and Safety Management System has been assessed and registered by British Assessment Bureau against the Occupational Health and Safety Management Standard ISO 45001:2018. Certificate no. 222889
ISO 14001:2015
The Benbow Group's Environmental Management System has been assessed and registered by British Assessment Bureau against Environmental Management Standard ISO 14001:2015. Certificate no. 222883
ISO 9001:2015
The Benbow Group's Quality Management System has been assessed and registered by British Assessment Bureau against Quality Management Standard ISO 9001:2015. Certificate no. 222886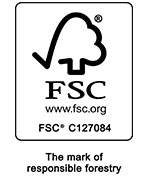 Forest Stewardship Council® (FSC®)
The Benbow Group Ltd. has been certified by Soil Association Certification in accordance with the requirements of the Forest Stewardship Council A.C. using the FSC Chain of Custody standard. Certificate License code FSC-C127084.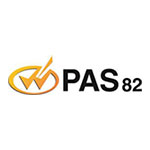 PAS82 Shopfitting Management Standard
The Benbow Group has been audited by Altius and has successfully met the criteria set down in accordance with BSI PAS 82:2012 Shopfitting Management System Specification.
SSIP: PAS82 is a safety schemes in procurement scheme.